CULTURAL EXCHANGE SERAVEZZA - HONG KONG
Designed specifically for Seravezza and Hong Kong, FUSION is a cultural project that aims to create a dialogue between different realities and artistic experiences. Through a call for participation, artists working in Tuscany, a beautiful region of Italy, and Hong Kong, a southern part of China, are invited to co-create sculptural works using the two materials that tell the story of their territory: white Carrara marble from the Apuan Alps and wood from Hong Kong.
The final result of this exchange, sculptures born from a "fusion" of materials and ideas from distant worlds will be exhibited at the same time in Seravezza at the Arkad Foundation and at the Hong Kong Visual Arts Centre (vA!) from December 8, 2021.
The project, curated by Silvia Vannacci, is organised by two influential cultural institutions: the Arkad Foundation, a centre for the promotion of plastic arts based in Seravezza, Tuscany, and the Hong Kong Visual Arts Centre (vA!), that aims to arouse public interest in artistic creation and the enjoyment of art in Hong Kong. The Municipality of Seravezza and the Italian Cultural Institute of Hong Kong and Macau are co-organizers of the project. The Consulate General of Italy in Hong Kong, the Tuscany Region, the Terre Medicee Foundation, the Provinces of Lucca and Massa Carrara and a long list of other public and private bodies and institutions of the two territories assure their patronage.
FUSION is a creative encounter, a call to literally combine skills and points of view. The sculptors who take part in it are participants in an unprecedented creative collaboration experience.
The couples of artists between Seravezza and Hong Kong, who will work together on the co-creation of two artworks, are the following:
Francesca Bernardini and Danny Lee Chin Fai; Aurélien Boussin and Margaret Chu; Jacob Cartwright and Ho Yuen Leung; Flavia Robalo and Violet Shum; Lorenzo Vignoli and Yaman Chau.
FUSION - Exhibition info
ARKAD Foundation - Seravezza

Opening: December 8, 2021
Date: December 8, 2021 - February 12, 2022

Venue: ARKAD Foundation
Address: 289 Viale Leonetto Amadei, Seravezza

Time: every day   
am 10:00-13:00   
pm 16:00-19:00
Closed on national holidays
booking recommended

Free entrance

Contacts: 0584-757034 / info@arkad.it

vA! Hong Kong Visual Arts Centre 

Opening: December 8, 2021
Date: December 8 - 27, 2021

Venue: vA! (Hong Kong Visual Arts Centre)
Address: 7A Kennedy Road, Central, Hong Kong

Time:
every day 10:00-21:00
holiday eve 10:00-17:00
Closed on Thursdays and Chistmas Day

Free entrance

Contacts: +852 3101 2770 / sito internet 
FUSION - First phase: artist couples and artworks.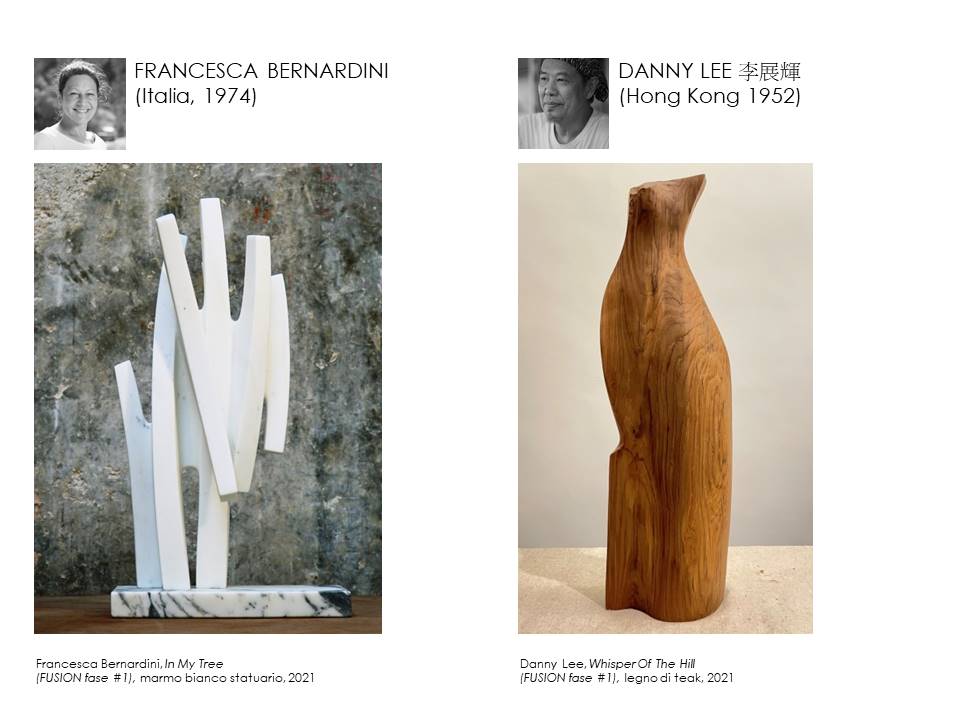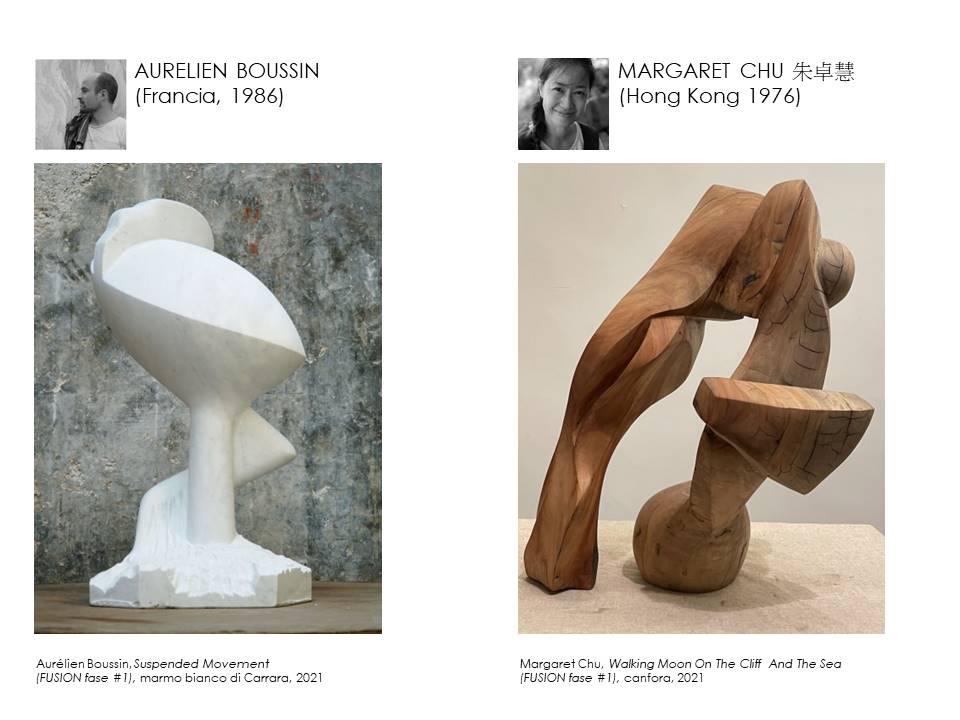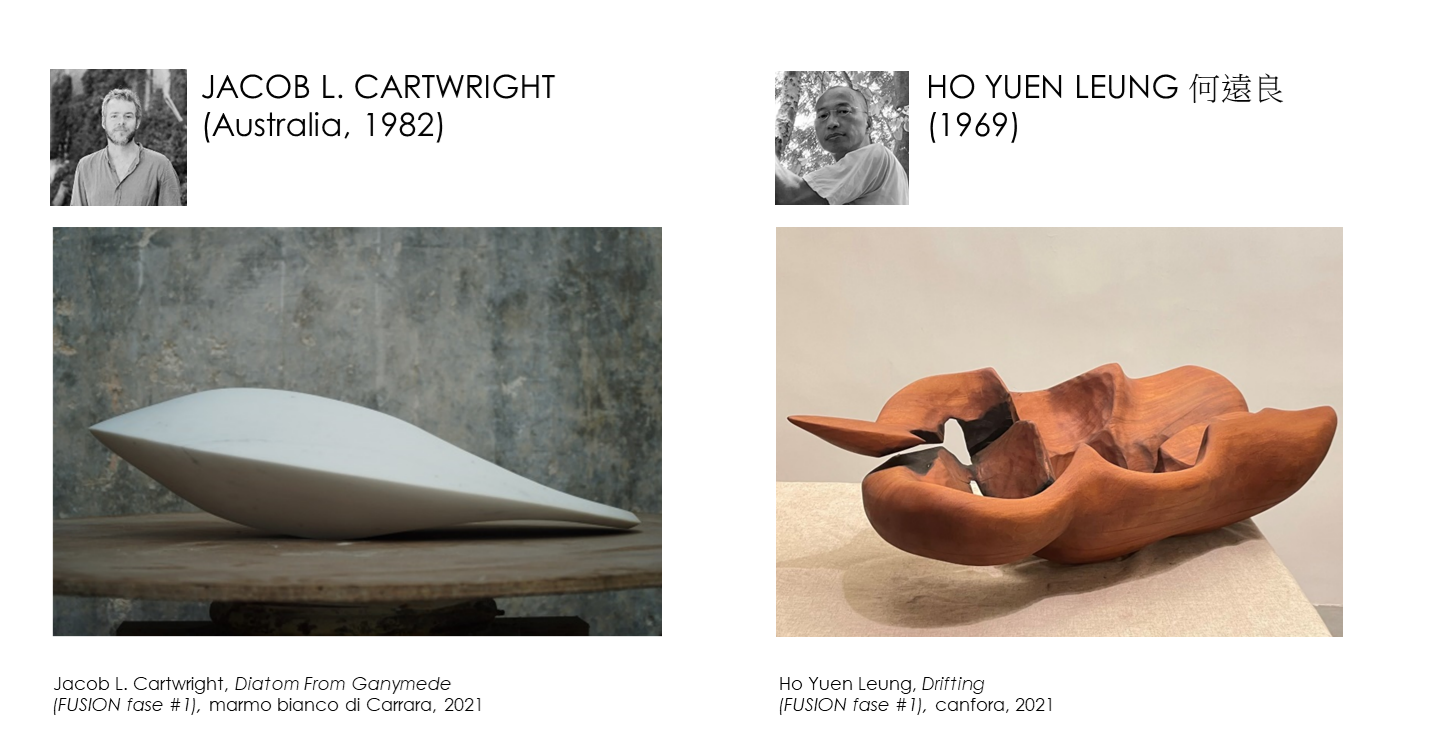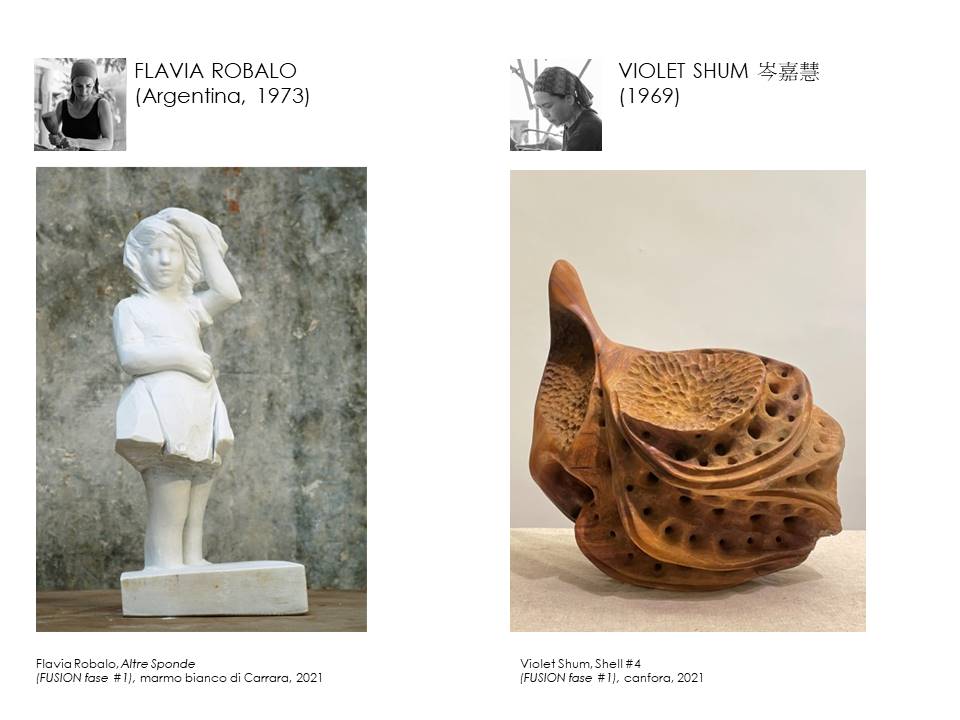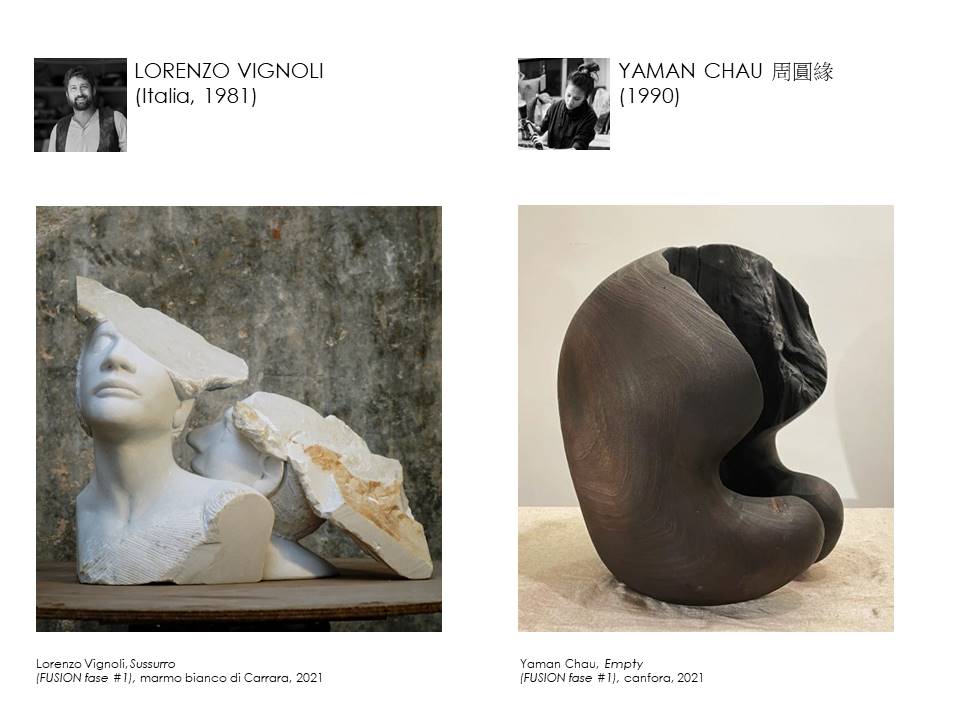 The FUSION initiative has been generously supported by the numerous members of ARKAD. We invite all our friends to continue supporting the Foundation with the renewal of their membership as it is vital for us to keep promoting the arts locally and internationally. If you haven't done it yet, fill-in the form that you will find by clicking here: membership 2021 »